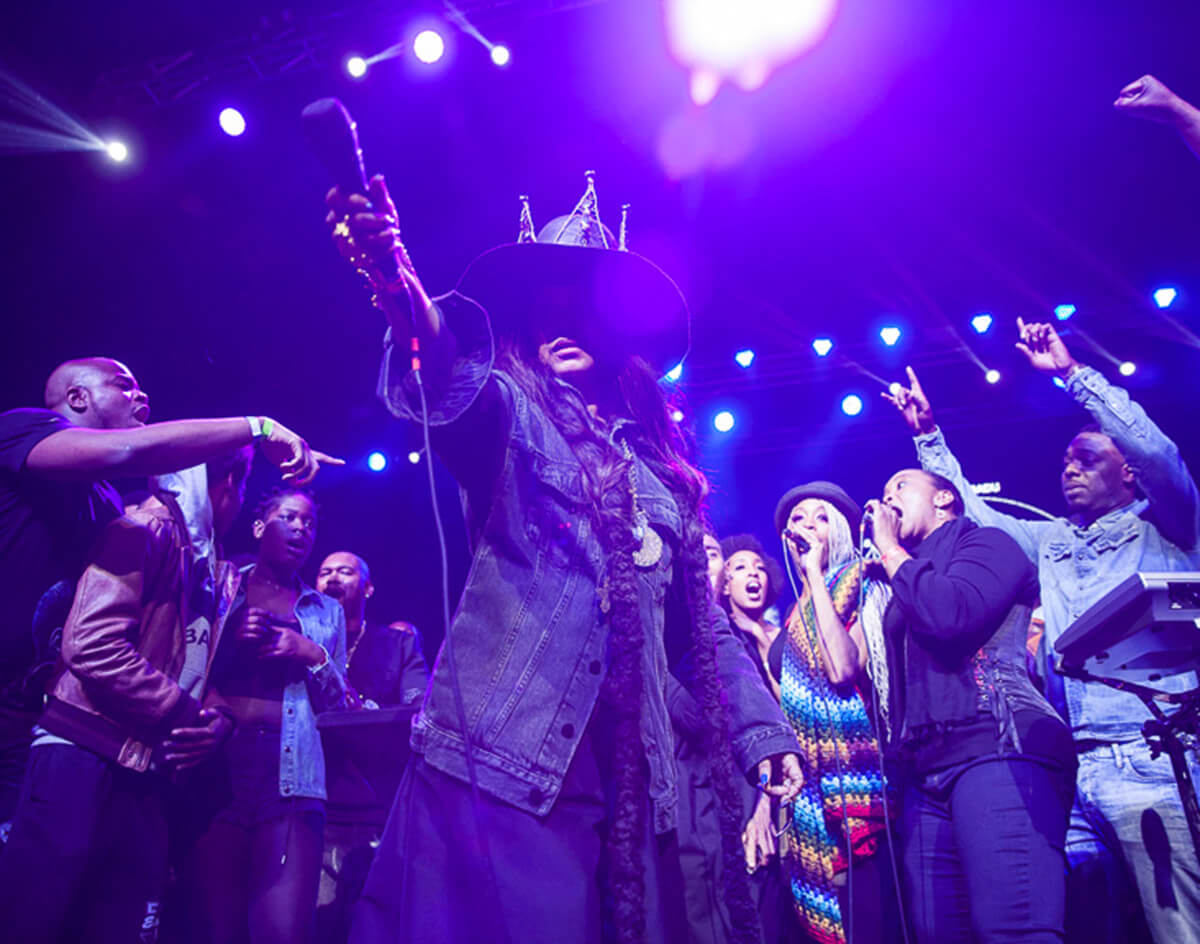 Leon Bridges, Hip-Hop Icons Pete Rock and Talib Kweli Top List Of Special Guests Slated To Appear At Erykah Badu's 46th Birthday Bash At The Bomb Factory On Sunday.
We've said it before and we'll say it again: Erykah Badu isn't just a Dallas treasure; she's arguably Dallas' greatest treasure. She's had ample opportunity to leave town throughout the years, but she's always staunchly stayed true to her Dallas roots, actively doing her part to better the city and shine a spotlight upon its many talented creatives. The influence she's had on the city and upon those around her, as evidenced by this stellar recent profile on her by Zac Crain for D Magazine, is simply not to be discounted.
Badu, in no uncertain terms, is Dallas royalty. And, as is now annual tradition, she holds court at the Bomb Factory each year as he hosts a birthday celebration, during which she calls upon a number of her famous friends — both from in and out of the local market — to join in on the fun.
Read more.