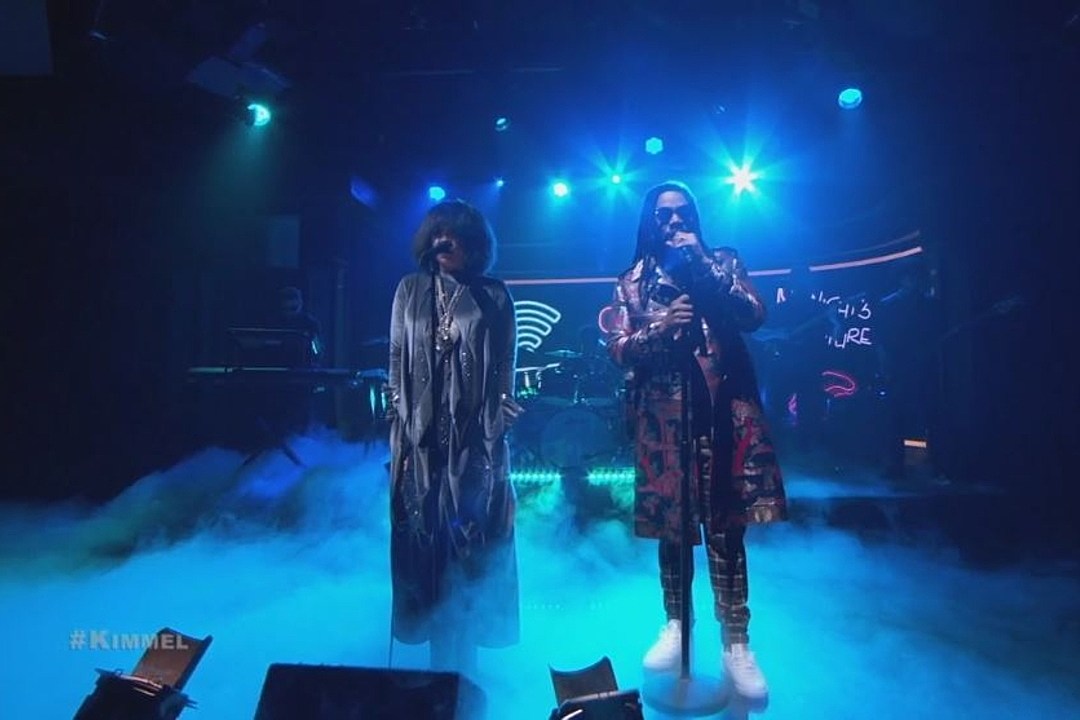 xxlmag.com: D.R.A.M. brought in Valentine's Day (Feb. 14) with a puppet-starring video for "Cute." But last night (Feb. 13), the real D.R.A.M. performed alongside Erykah Badu on Jimmy Kimmel Live.
The two delivered an outstanding performance of their collaboration "Wifi," which appears on D.R.A.M.'s Big Baby D.R.A.M. album. The "Broccoli" singer and Badu displayed great chemistry, accentuating each other's vocals in front of a national television audience.
Read More
.
Watch the performance here.